Startup funding programs in UAE- Crucial Steps to Start Business!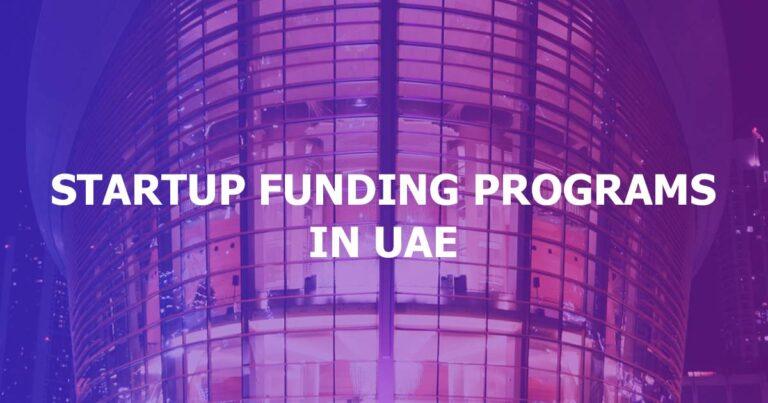 Published - 03/10/2021
Are you working on a proposal for business in UAE? The business environment of Dubai is incredible, and there won't be any shortage of alternatives provided you follow proper documentation, licensing, and permit requirements, to begin with.
Basics of Starting Business in UAE
If you are a UAE Resident, there is a high probability that you are already well-versed with the business concepts and ideologies here. However, it might sound a bit complex for beginners from overseas as they need to undergo a lot of strenuous customs, processes, and regulations for a startup. Getting acquainted with business quirks might be a bit daunting, especially when you are clueless about how to proceed.
UAE extends a very supportive background for the business enthusiasts in their country. This might be a huge reason why there are more than 20,000 new business launches in Dubai, of which many are registered as overseas entrepreneurs. Besides, around 80% to 90% of the workers in UAE work as foreign nationals.
Are you planning to start business in UAE? If yes, there's a lot that you might be willing to discuss here for deriving success in work prospects. Let's sneak out on further detailed aspects of commencing a successful business in Dubai.
Advantages of Doing Business in UAE
There are several reasons why entrepreneurs globally are willing to flock up to the UAE for indulging in various types of businesses. It includes the following:
Low Tax- UAE imposes zero taxation on both private and corporate incomes. The only common tax that governs UAE professionals is the VAT that came into existence in January 2018. Business professionals need to pay a flat 5% taxation on their incomes.
Pulsating Economy- Emirates stands as the second biggest world economy amongst the Arabic nations. It has a GDP of almost AED 692bn and stands behind only Saudi Arabia. Its diversity and vast expansion into the healthcare and hospitality industry are also tremendous.
Quality Living- Next pro of exploring avenues in UAE is the standard of life you get. UAE stands with pride at the 23rd position amongst the best Countries Index of 2017. It just moderately lags from Ireland and Spain but excels against Greece and Portugal.
Startup Assistance- The UAE nurtures and supports Startup incubators who have a zeal to develop funding initiatives that help accelerate business growth.
Steps to Establish the Business in UAE
The process of the company in the UAE is relatively straightforward. In just six simple steps, you can complete the business registration over here. They are as follows:
Decide the Activity- Before any business registration, it is essential to project the blueprint of your startup plan. Go for activities that can be money-yielding and effective business setup can be available. A glance at the Dubai Department of Economic Development can make you familiar with more than 2,000 activities for your business.
Pick a Location- Next step is to choose the location whether you need to start a business on the mainland or the freezone. When you go for a free zone, the tentative advantage is 0% corporate tax and the personal tax. Besides, you can also get 100% company ownership and 100% repatriation for the profits and capital. There are also no restrictions on currency and a 100% tax exemption for imports and exports. For those willing to trade in the UAE local markets, you might need a local partner who charges a specific fee
Decide on Company Name- Only challenge you will face here is to decide on an apt company name. UAE follows stringent policies on naming and adheres to the comprehensive rules in this context. Professionals need to avoid using offensive language, and there must not be any religious reference to any entity. You can, however, incorporate full company names into your profile. There is also an option to add company names in distinct languages, and there is no translation for them.
License Application- No matter if you are doing business in UAE in the mainland or the free zone, there is only a requirement of a specific standard document. It must consist of the shareholder passport copies and the application form. Few free zones also ask for your business plans.
Create a bank account- After you have the license in hand, the next step is to create a UAE corporate bank account. It is possible to select from a wide range of International, local and Islamic banks of UAE.
Visa Application- After all is set, the final step is to head up to process visa and immigration. You need to present the visa application for you as well as the dependants of the family. There are 4 primary stages of applying for a visa: entry permit, status adjustment, medical test, and Emirates ID Registration through Visa Stamping.
List of Documents Required for Starting Business in UAE
Companies and entities developed in the free zones work as per the specific regulations over there. There are several documents you must keep ready to start with a business in UAE:
Detailed Application Form
Full-fledged business plan
Colorful passport copies of the company shareholder and appointed Manager/Director of the new company.
Copies of the current trade license or the registration certificate applicable for the local company.
Signature of the company's shareholder and the Manager/Director of the new company
Audited financial reports of last two years of corporate entity and reference certificate through a personal bank.
NOC by the Current sponsor
Licenses Required to Start With a Business in UAE
There are multiple types of trade licenses that you need to take in Dubai, such as Commercial, Industrial, and even professional. There are various types of businesses that become a part of each license category and are self-explanatory. Even if you are engaging in commercial operations like the sale or purchase of products and services, you might require a commercial license. It would determine your business activity.
After choosing the license type you need, it is ideal for making an application. 100% of the foreign ownership in the mainland business can now get a permit, and overseas business enthusiasts can commence business operations without a glitch.
You can also seek benefits from the 0% Tax regime of the UAE, and Free Zone companies could avail of tax exemption benefits. For giving a license against the Free Zone application, your company would set up an agent who can guide you with the basic documentation process followed by the other details.
Other Permits Required
As far as the licensing of business in UAE is concerned, you can seek it from the Department of Economic Development or through the local free zone. For a specific set of companies, you need to take certain special licensing permits. It includes the facts like manufacturing companies need to take approvals through the Ministry of Finance and Industry. However, the UAE health Ministry seeks licenses for the pharmaceutical or the medical sectors.
FAQs
Q. What is the tentative cost for completing the Company Registration in UAE?
A. The exact fee that you have to pay can certify as per the company's legal structure. It also depends on the free zone you choose. Company registration costs in the free zone of Dubai do not vary exceptionally. It ranges from AED 9,000 to AED 10,00 in the majority of the cases.
Q. How legal is it to sell online in UAE?
A. In Dubai and UAE, the residents need to hold a trade license for carrying out any commercial activities online. Companies that cannot keep these relevant licenses for conducting business activities might have to bear expensive penalties of Dh500,000. Unless you follow all rules and regulations, it is not legit to sell online in the UAE.
Summary
Review Date
Author Rating