Different Types of UAE Visa- Significance of Golden Visa!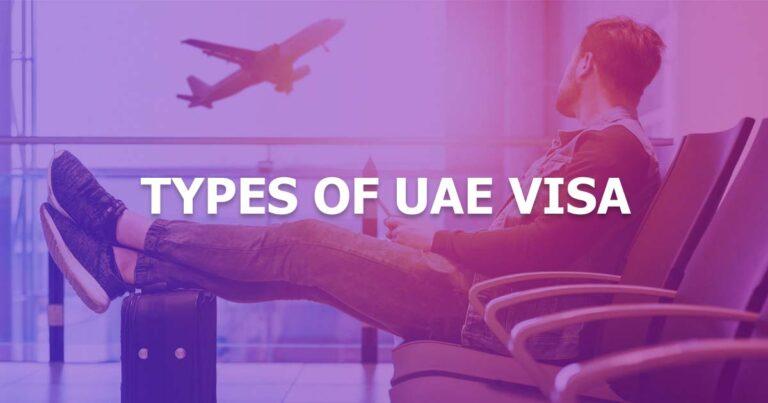 Published - 01/08/2021
Are you planning to relocate to the UAE? Do you need some valuable insights on the visa types and eligibility to qualify for residency in the UAE? Foreigners interested in working in the UAE need a residence visa if they plan to dwell there longer. The residence visa in UAE is available in multiple types, and each one has its compliance policies. There are many added benefits that the visa holder in UAE receives listed below.
Residency Visa holders can open up a bank account.
They can apply for a personal loan or a car loan.
They can avail of visa-free access in many countries.
Their kids can attend any of the private or government schools in the UAE.
They can avail a legit driver's license
They can seek benefits from health insurance and other healthcare services.
Owing to the above benefits, the residence Visa for UAE demands specific eligibility criteria that every individual needs to meet. It helps them find a suitable job role in the Emirates.
Basic Eligibility Criteria for the UAE Residency Visa!
To get qualified for the UAE Residence Visa, one needs to fulfill a few basic eligibility factors.
You will commence work in the UAE under a private company or the government office.
You want to complete further studies under the UAE educational institution.
Applicants depend on the existing UAE citizen, such as the maid, parent, child, or close relative.
The applicant is an existing investor in the UAE market.
Any property purchase in the UAE.
Retirement plan in the same country.
Types of UAE Visas
Your purpose of applying for the visa is the real deciding factor to get residency in the UAE.
UAE Work Visa- It gets issued for the foreigners willing to seek employment in UAE and who derived a legit work permit. Those interested in shaping their career over here can apply for this visa and begin a new journey under the roof of the biggest business hub.
UAE Student Visa- This is yet another visa for the foreigners who received acceptance from the certified educational institution of UAE. It is a standard visa that many students get for completing their studies and working in this country.
UAE Family Visa- If you are already a resident of the UAE and want to invite any of your family members over there, then getting this visa is imperative. Close relatives or family members of UAE citizens are eligible to get this visa.
UAE Investment Visa- People willing to stay for a longer term in UAE and avail fruits of their investment here can get this visa. Foreign nationals making a substantial investment in UAE can get this form of visa. It is available for a longer term as compared to other forms of visas. The tenure can even last up to 10 years.
UAE Retirement Visa- This visa gets issued for elderly foreigners who have retirement plans in the UAE. However, they must have the financial means for its accomplishment as well.
Green Visa- UAE came up with a new visa scheme known as the 'Green Visa' that segregated residency and work permit visas. It emphasized targeting talented individuals, entrepreneurs, investors, and top graduates from leading institutions. Further, it offers relaxation on stringent visa policy for widows, freelancers, and divorced women. Green visa holders can also sponsor and get permits for the children till 25 years of age. Unlike before, the residency status would not vary from the employment in UAE. 
Freelancers Visa- The 'Freelancers Visa' is a federal scheme that helps self-employers avail themselves of sponsorship. Highlights of this visa include the change of business trip permit from 3 months to 6 months. There is a direct sponsorship for the visa of direct family members as well. On humanitarian grounds, applicants can also receive a 1-year residency extension. Children's age limit can extend from 18 to 25 years, while a grace allowance of 90-180 days for job loss or retirement.
So, now you are well-versed with the common visa types that foreigners can apply for in the UAE. While making an application for this visa, you need to have multiple documents discussed below.
Important Documents Required for the UAE Visa Application!
There are multiple documents that you need for the UAE visa process completion. The list of important requirements includes:
The visa application form of UAE is available online or via any typing center.

Original Passport of the applicant.

2 Passport size photographs that meet UAE Visa photo norms.

Entry visa of the applicants.

Legit residency proof of the applicants along with UAE Citizenship.

Proof of passing of medical fitness test.

Complete proof of the health insurance plan.

Family visas need proof related to the family ties like the marriage/birth certificates.

Work visa includes the work contract and copies of valid trade license from the company supported by the valid company ID card.

Other documents demanded by the registered authorities if you plan to get visas only for travel purposes.
Also check out our blog on how to open bank account in Dubai for non-residents and businesses in detail here!
What is the UAE Golden Visa?- Meaning, Tenure, Eligibility and Other Details!
The United Arab Emirates or UAE announced a special 10-year gold visa for the professionals that includes Ph. Ds, engineers, physicians, and others scored a GPA (Grade Point Average) of more than 3.8. The main reason to issue this visa is to restore the country's talent within the national boundaries. The UAE Golden visa lasts for 10 years and gives security for the residents to grow and grab opportunities in the country.
The Golden Visa of UAE started in 2019 under the long-term residency plan by Sheikh Mohammed Bin Rashid, the Ruler and Honourable Prime Minister of Dubai. Post its launch, more than 400 investors and other businessmen, and their family members received this visa.
Reasons for Announcing the Golden Visa!
The primary reason for the program of Golden Visa was to encourage more and more investors to start development in their region. It also worked as an appreciation or reward for the citizens who have been here for quite a long and rendered more contribution towards the growth and development of the country. The basic concept of a golden visa is to sustain talent for a minimum tenure of 10 years post which it can get renewed again.
Who all are eligible for the Golden Visa in UAE?
The basic categories of individuals who are applying for the Golden Visa card in UAE are as follows:
Entrepreneurs
Investors
Chief Executives
Scientists
Meritorious Students
Apart from this, the foreign investors depositing 10 million dirhams as investments in UAE can also get a Golden Visa. The investments should be sole funded instead of any loans supported with adequate proofs. Applicants should hold investments for a minimum period of 3 years or more. It is imperative to present the insurance document of themselves along with other family members.
Entrepreneur Requirements for the Golden Visa:
Applicants should own a project of more than 500,000 dirhams or even above in the UAE.

They must be the founder and a certified incubator of the project.

They should have proper health insurance coverage for themselves and their family members.
Eligibility for the Specialists:
Professors applying must belong from the top 500 international universities approved by the education ministry.

Applicant should showcase the certificate of appreciation or an award in any area of specialization.

Scientists eager to make any other significant contribution must also apply in it.

Doctors having 20 years of expertise and practical experience can also apply.

Any other specialists from other fields can also apply for the golden visa of UAE.
Eligibility for the Chief Executives:
Applicant must have the minimum of a bachelor's degree or any other equivalent one.

Should have a minimum experience of 5 years or even more.

The monthly salary earnings must be 30,000 dirhams in UAE along with a valid job contract.

Should also stay covered under the health insurance that also comprises the family members.
Common eligibility criteria for the Golden Visa:
The standard criteria for the golden visa of the UAE are that they must have patent approval from the economy ministry. This program consists of the culture specialists who need approval from the UAE Ministry of Culture and Knowledge Development.
Summing Up
There are numerous benefits of seeking a UAE visa, such as getting exponential growth in various sectors and securing a better place for yourself. After a thorough look at distinct types of visas and their benefits, it's essential to choose the right kind of visa matching your requirements and avail desirable benefits from the same.
Dubai and UAE are showing exemplary growth and development in business sectors, and it's time to come up with excellent opportunities that could enable you to seek a good position for self-development. Refer to the registered visa-related authorities for getting more information relating to the same.
Summary
Review Date
Author Rating