How to Start Architectural Company in Dubai?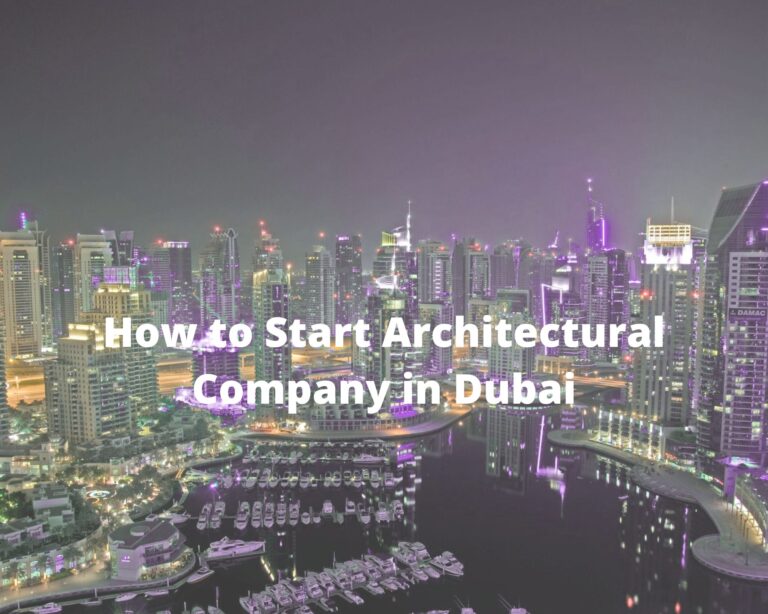 Published - 10/06/2022
Architecture is one of the best growing fields in Dubai. More and more architects are moving toward starting their own companies. Of course, with the financial aspect that architectural business setup comes alongside, the popularity is completely justified.
So, how to start an architectural company in Dubai? What is the procedure for new company formation in Dubai? This blog further answers these questions subtly.
Setting Up an Architectural Company in Dubai
Checkout some of the top ways of starting an architectural company in Dubai below.
Prepare a Concrete Business Plan

: This is the first and the most important step of starting any business, of course. Without a concrete plan, the chances of your business succeeding are quite low.




Hence, ensure that you prepare a concrete business plan, and be clear with every aspect. Remember, you will be submitting this plan while applying for the setup, which makes it significant for you to keep things clear.

Deciding a Company Name

: Now comes deciding a company name. Please be aware of the naming conventions in Dubai, and avoid naming the company such that it doesn't abide by the legal rules.




Deciding a company name might seem easy, but abiding by the legalities is a bit challenging. Hence, when you name your company, ensure that you are completely clear with the company naming conventions of Dubai.

Applying for the Setup

: The first step of

setting up a new company in Dubai

is to apply for the setup and get initial permission.




You need to submit the required documents to initiate the formation process of your company. These documents include your detailed business plan, your license application, the passports of all the stakeholders, and the company incorporation certificate.




Ensure that you don't miss out on any of these documents as it would unnecessarily prolong the process.

Registering the Business

: Once you are done with submitting documents for the new company formation in Dubai, now is the time to register your business.





The authority will check every legal detail about your business and issue a confirmation letter for the same. To fulfill this step, you will require a NOC, board resolution, company registration application, notarized incorporation copy, and a RIC form.





Again, make sure that you double-check your company as missing out will simply delay your business registration.

Signing Lease Document

: Now is the time to sign lease document for your architectural firm. Make sure that the document is legally correct, without any flaws, and fitting your bill perfectly.

Paying the Fees:

You will be provided with a customer confirmation letter, after which you need to pay the registration fees of your business. This marks end of the registration process of your architectural firm.
We hope that the question, "how can I register a Dubai company online?" is now answered. As mentioned, it's necessary to be clear and transparent with every step of the process. A single miss out can prolong the company setup process unnecessarily.
If you desire to get more information, or if you are looking for any assistance for your business registration, you can count on our experts to do the job right for you. Connect with us, do let us know your business plan, and our experts will guide you efficiently.
Summary
Review Date
Author Rating