How to Register a Artificial Intelligence Company?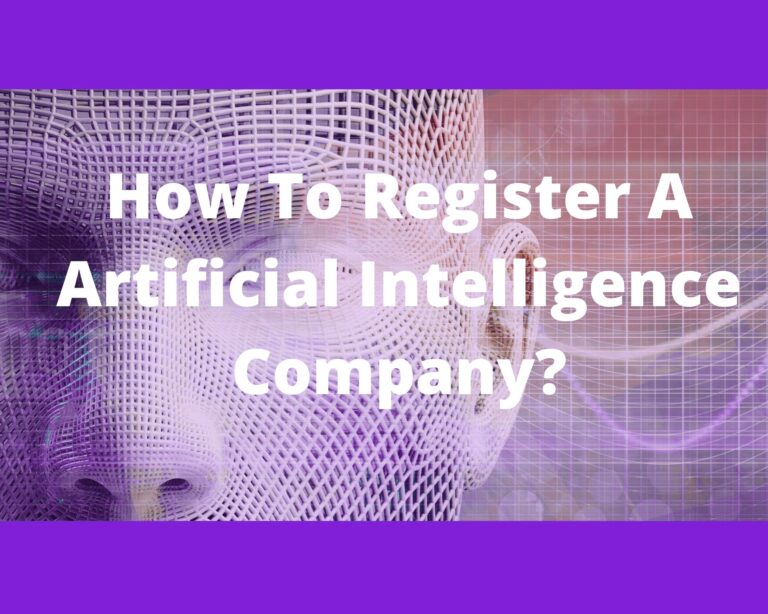 Published - 04/07/2022
The growth of artificial intelligence in this fast-moving world is exponential. Be it any business domain, artificial intelligence has acquired the field and made things easy for people to a considerable extent.
Numerous people have now started moving toward the artificial intelligence business, specifically in Dubai. And, this is the right time to do so as AI is all set to create a buzz in a few years.
So, how to register an artificial intelligence company in Dubai? What is the process of online company formation in the UAE? Keep reading to get your answers.
How to Register an Artificial Intelligence Company in Dubai?
Readout some steps that you are required to follow to register an artificial intelligence company in Dubai below.
Knowing the Competition:

The first step to setting up any company is knowing your competition. Of course, without knowing the competition, you won't be able to form a solid business strategy. Hence, know your competition, see where they lag and lead, and by which points can you get an edge over your competitors.

Decide the Jurisdiction:

Next comes deciding the jurisdiction to set your company. Are you going with the mainland or the free zone? If it's a free zone, then which free zone? The governing laws do vary as per the jurisdiction. Hence, it's necessary to know them and decide which jurisdiction fits your bill the best.

Naming the Business

: Next comes, selecting an amazing name for your business. Dubai comes with a bit stringent naming convention rules, hence, it's essential to stay aware of the same.





Make sure that you name your business according to the legal rules and regulations. Being reckless here would prolong the process unnecessarily, which you definitely don't desire. Hence, be legally and logically right with naming your business.

Prepare the Company Ownership Structure

: Next comes preparing an ownership structure for your company. What about the partnership, if any? This step is one of the most important parts of a business plan, hence, ensure that you don't leave any base uncovered. What about the shareholders? What about the promoters? Every aspect should be covered and cleared in your company ownership structure.

Preparing your License Application

: After you are clear with the ownership structure, now comes preparing your license application. Make sure to be clear about the norms and guidelines of your selected jurisdiction before you prepare your license application.





Your business will be considered registered when you submit your license application and receive your license.

Payment & Submission

: Once you have submitted the license application for your AI company, you will be required to make payment and submit some documents to take the license process further. The payment norms vary according to the jurisdiction. This can be considered a final step from your side to get the license for your AI company.

Receiving the License

: After you complete all the above-listed steps correctly, you will be receiving the license for your AI company. You can now setup your company, and start your business.
We hope that the question, "How to register an artificial intelligence company?" is now answered. If you are looking for more information, or if you desire to get any sort of assistance regarding online company formation in UAE, you can count on our experts to do the job right here.
We ensure that you get the most accurate guidance regarding the company formation along with timely services related to same. To know more, reach out to our top-rated team now.
Summary
Review Date
Author Rating