Now run your office from Ship with DUQE free zone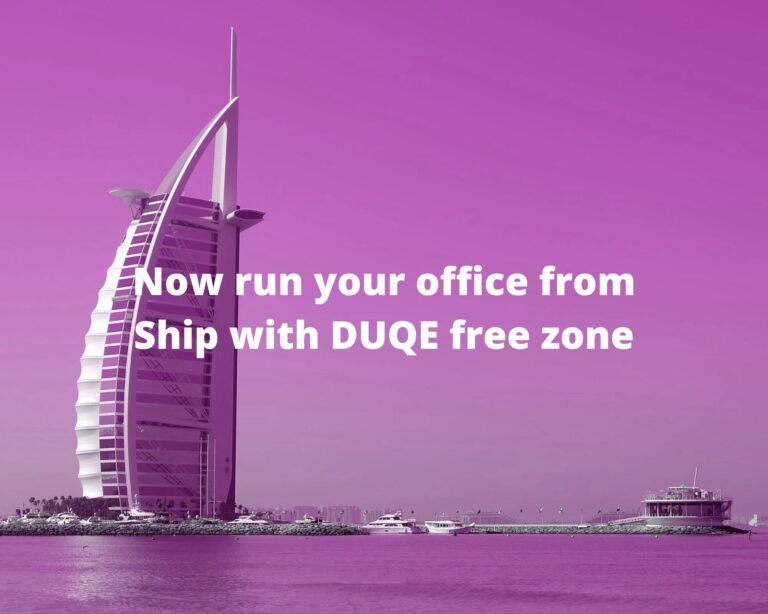 Published - 19/07/2022
DUQE free zone has announced its operation from Queen Elizabeth 2 which is headquartered in Dubai. This move allows the entrepreneurs to work from a ship.
This move enhances the flexibility of doing business for entrepreneurs in the United Arab Emirates. The partnership of DUQE with Ports, Customs, and Free Zone Corporation has increased the scope for entrepreneurs considerably.
The primary motive of this step is to ensure the establishment of a strong economy and help out the businesses to seal international collaborations with the companies moving relocation themselves on the shores of Dubai.
The move is expected to bring interest from a lot of international companies to Dubai and ensure the financial rise of entrepreneurs and SMEs. Hence, if you are an entrepreneur, now is the time to run your office from the Ship and increase some international collaborations of your business.
Both, DUQE and PCFC together will work on strengthening the business structure for the entrepreneurs, making the process a bit simpler, providing enhanced assistance to them, and hence ensuring that the business person is able to focus on the business aspects that really matter.
Several business tycoons and budding entrepreneurs have acknowledged this collaboration, and the positive results along with massive economic development are the only expected outcomes.
DUQE
DUQE, headquartered at Queen Elizabeth 2 is a free zone that primarily focuses on helping out entrepreneurs and SMEs make their businesses thrive.
They provide complete support and guidance to the businesses in every process and ensure that things get easy for entrepreneurs considerably. The expert team provides assistance to businesses of every domain to thrive.
Be it company registration, a wide range of VAS, center solutions, or anything else, you as an entrepreneur can count on the expert team of DUQE to do the job perfectly right for you.
The assistance from DUQE helps the entrepreneurs to focus on what's important, hence improving the overall productivity to a considerable extent. Numerous businesses have thrived under the guidance of DUQE, and with this move, it is expected to increase considerably.
If you are an aspiring entrepreneur, you simply cannot miss out on getting guidance from the expert panel of DUQE.