Register Business in Dubai to Make Earnings on Your Investment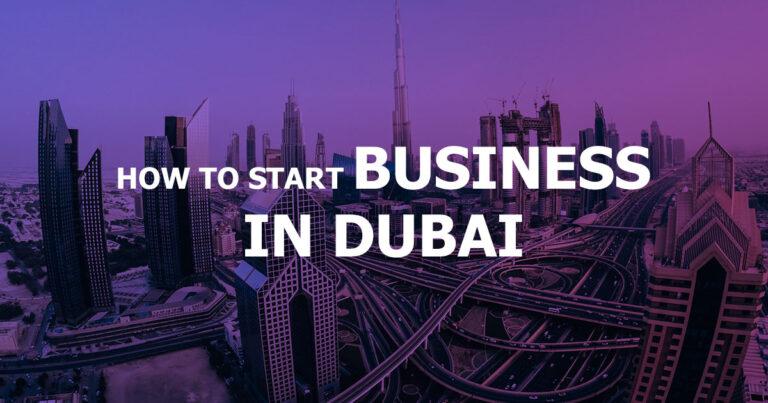 Published - 17/10/2021
Are you a business owner who wants to gain earnings through trading establishments in UAE? After planning and conceptualization, the most crucial part is to register business in Dubai. It can help investors to spike up their tax savings and facilitate ease of business operations. This can also ensure a better e-governance system and encompass the growth of business prospects. Amongst many registration options, investors can choose depending on their business needs and company formation.
As per the UAE jurisdiction, there are three primary establishments here: the Mainland, Offshore, and Free Zone companies. Each of them is governed under specific regulations. Mainland Companies can register for 100% of the expatriate-owned entity according to the Cabinet Resolution in 2021. Investors have to fulfill particular regulations for the same.
Even the offshore and the free zone companies can complete their setup with 100% expatriate shareholding. They comprise unique business operations, laws, and characteristics. The cost to register Free Zone business in Dubai begins with AED 11,700 for a One Visa Quota package. There are multiple business activities and licensing for the Free Zones in UAE that users can select from.
Steps for Company Registration in UAE
Below are the important steps to register business in Dubai:
Choose a reputed consultant or advisor who acts as your agent for the registration process.
Complete the submission of documents for the company name and ensure business activity approval.
Complete registration and avail required documents along with the company stamp.
Avail a residency visa for the immigration of your company.
Next is complete medical tests in Dubai and gets the stamp residence visa on their passports.
Get in touch with the UAE Banks to open their Personal or Company accounts.
What's the Cost to Register Business in Dubai?
There are multiple factors on which the costs related to company formation in Dubai vary. You also need to know about the expenses relevant to Dubai LLC Company formation along with your visa. Pricing here comprises necessary steps like business licensing, Visa Processing, immigration, attestation, and documentation.
Besides, it also includes the added approvals and the document clearance charges subject to specific fees. If any business consultant or agent is involved, their fee is also included in it. Knowing about the LLC Company cost of registration can help in learning about the others as well. Successful registration is possible only when you have a physical office location for this.
The minimum limit to set up a company in UAE is AED 24,683, not including the visa fee and the office rent. The cost might vary if you opt for a distinct company structure. Licensing and registration fee here starts from AED 8,000, and it can stretch to AED 30,000 depending on the firm you choose.
If you are looking to start business in Dubai and want to know what all types of business you can do in UAE, check out the linked article to know more!
Wrapping Up
If you want to register business in Dubai and look out for potential prospects, try Shark Up as your first choice to begin business endeavors in UAE. Shark Up Consultants can help you in company registration as well as provide additional consultancy services as well. They have experts to take care of Dubai's licensing, visa, banking, and other laws. To begin the business here in Dubai, careful analysis of the complete company formation process is essential. Advisors of Shark up would be glad enough to help you on the same.
FAQs
How Can You Start a Business in Dubai?
Business owners need to start by trading name registration, select a business activity and ultimately apply for the licensing. They can also draft the MOA and submit documents to DED for getting approval of the business activity.
What is the cost incurred for setting up business in Dubai?
There are several factors on which the cost of business set up depends like the area of operation, choice jurisdiction, suitable business activity, and the licensing.
Summary
Review Date
Author Rating